75th Anniversary Celebration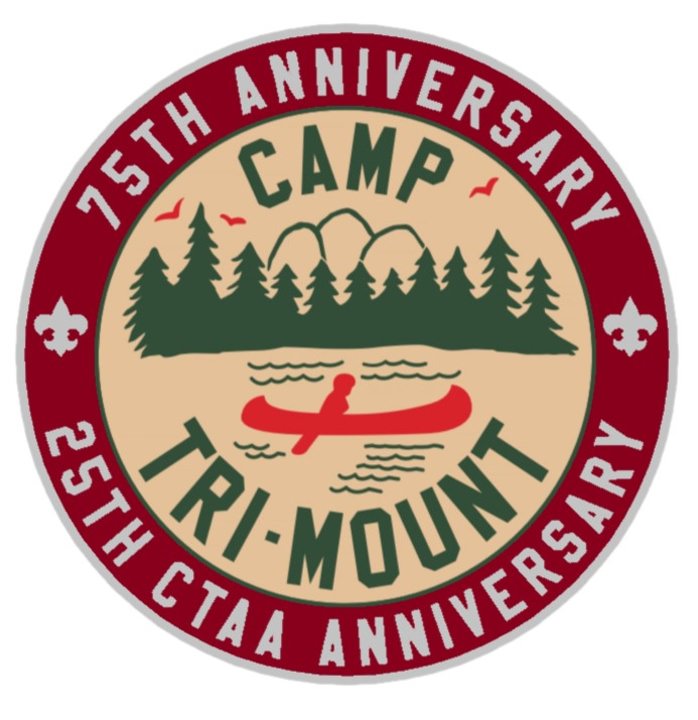 Date:
Jul 31, 2021
Location:
Camp Tri-Mount
261 Boy Scout Rd
East Jewett, NY 12424
Location Phone: 845-339-0846

Camp Tri-Mount 75th Anniversary, Half Moon Lodge #28 75th Anniversary, and Camp Tri-Mount Alumni Association 25th Anniversary Celebrations.
Register below.
The fee for the day is (for 5 year olds and older) $10.00. If you would like to purchase lunch, there will be hot dogs and chips in the Trading Post.
For an additional (for 10 year olds and older) $15.00, you can enjoy the Pig Roast with all the fixings and stay for the campfire afterward.
The drop-in fee of $15 for the day or $25 for the Pig Roast applies to July 30th and 31st.
Itinerary
Fishing Derby 9:00 am - 4:00 pm
Museum 10:00 am - 6:00 pm
Hayride 10:00 am - 6:00 pm
Disc Golf 10:00 am - 6:00 pm
Bouldering Wall 10:00 am - 6:00 pm
Volleyball 10:00 am - 6:00 pm
Nature Hike 10:00 am - 11:00 am
Dutch Oven Demo 11:00 am - 12:00 pm
Presentation by Tom Wadnola
" Patches: History of Camp and Half Moon Lodge
Through Patches." 11:00 am - 12:00 pm
Nature Hike 2:00 pm - 3:00 pm
Dutch Oven Demo 2:00 pm - 3:00 pm
Retreat 5:45 pm - 6:00 pm
Pig Roast 6:00 pm - 7:00 pm
Campfire 7:00 pm - 9:00 pm
| File Name | Description | |
| --- | --- | --- |
| Camp Tri-Mount 75th Anniversary Flyer 2021 | | Download |
| Camp Tri-Mount Alumni Association Flier 25th Anniversary | CTAA registration Flier | Download |
Reserve Your Tickets Today